---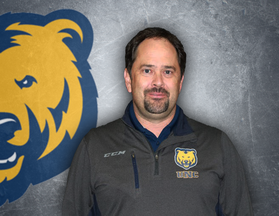 Coach Newton is a native of Penticton BC where he grew up playing Midget AAA, and then Jr hockey in Prince George and Rossland BC. He started coaching in 1999 with Weber State University where they finished #3 nationally, followed up by a #2 national finish in 2000. Through various company moves, Coach Newton was involved with the hockey programs at Cal-State Long Beach, the Anaheim Jr Ducks, and the Penticton Midget AAA's. In 2006 Coach Newton joined the staff at Colorado State, resulting in a #3 finish nationally. In 2009, he took over the Head Coaching position at CSU, and over the next 4 seasons he amassed a record of 93W-35L-7T vs ACHA Div.II opponents while leading the Rams to 4 straight National Tournaments. 2016-17 will be Coach Newton's third season at UNC, the last two as Head Coach. Coach Newton holds a Masters Coaching level with USA Hockey, and lives in Ft Collins CO. He is also an active member of FCA Hockey.
---
---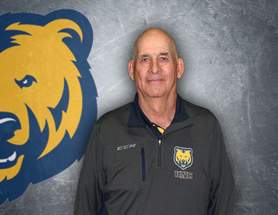 Coach Fikis is a native of Thunder Bay Ontario, he moved to Colorado from Illinois in 1999. He has been coaching hockey for 45 years and has had the pleasure of seeing a number of players enter the NHL. Coach Fikis was involved with High School hockey in Illinois for 25 years as a coach, Head of High School Hockey, and a member of the State Board. He was inducted into the Illinois Hockey Hall of Fame in 2008. Coach Fikis was Head Coach at the University of Colorado for 7 years, winning a Div.II National Championship in 2003 and was named ACHA Div.II Coach of the Year the same season. In 2009 he led the Buffaloes to a Final Four appearance, losing to the eventual National Champs from Davenport University. From 2011-2013, Coach Fikis was an Assistant coach at Colorado State. This will be Ken's third season at UNC, second as GM/Assistant Coach. He has been heavily involved with USA Hockey for the past 30 years, some of his most notable accomplishments being: Member of the Board of Directors 2007 and 2008; Assistant Director/Rink Coordinator for USA Select Camps/Chicago & Pittsburh HS Showcases/USA National HS Tournaments. Coach Fikis lives in Thornton CO with wife Cara. He has 4 married sons and 8 grandchildren, all living in Illinois.


---
---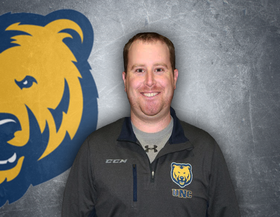 Coach Kenney was born in Colorado Springs CO where he played his youth hockey before moving to AZ where he finished his youth hockey career with the Midget AAA Phoenix Firebirds. He moved to Oklahoma where he played 4 years of ACHA Div.I hockey for the University of Oklahoma Sooners. Upon graduation he moved to Washington DC where he worked for the US Army at the Pentagon for 6 months. He moved back to Colorado in the fall of 2010 and was the Assistant Coach for the Colorado State Rams hockey team for the next 3 seasons. This is Ryan's third year at UNC as an Assistant Coach. He is currently the District Manager for Wells Fargo locations in southern WY.
---
---
Team Manager - Erin Prueter
​e_prueter@comcast.net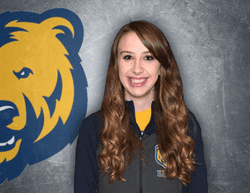 Erin is a Colorado native and has been working with the UNC Hockey team since 2014. She is the director of game day operations and oversees the team volunteers. Erin is currently working on earning her degree in Business Management at UNC and hopes to earn her masters in Sports Administration.
---
---
Equipment Manager - Jesse Adams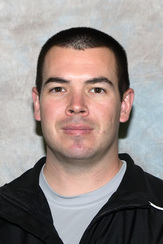 ---